---

Anchorage Chapter 490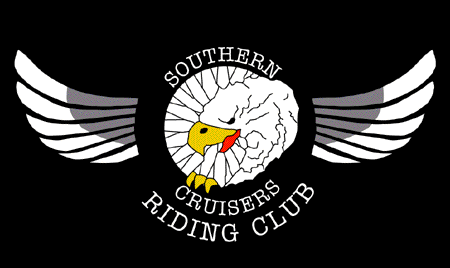 Welcome to the SCRC in Alaska!
This is currently the only chapter of the SCRC in Alaska and is based in Anchorage. We will welcome members from anywhere in the state and try to plan rides and events so we can meet and ride with people from all over. We currently have members as far away as Fairbanks and Ketchikan.
This chapter is very young, having just started in June 2006. As such we are looking forward to our first riding season as a chapter and are just now putting the ride calendar together. If you like to ride and ride often, you've found the right place.
The SCRC is an International Motorcycle Riding Club with nearly five hundred chapters and 34,000 members. The goal of the SCRC and it's members is to share our love of Motorcycle Riding with other people that enjoy the same thing. We strive to do it safely and we do not discriminate.
No Dues
No Mandatory Meetings
No Mandatory Rides
Very few rules (like ride safely and within the law when on SCRC rides)

Due to the fact that the club belongs to us all and each one of us should have some commitment to the club.
And lastly, have FUN!
We do enjoy riding for the sheer fun of it, but we also often ride with a purpose. SCRC members are known for thier hospitality and generosity. SCRC chapters often participate in local fund raising events or in lending a hand when needed. The SCRC has a national charity, St. Jude's Childrens Research Hospital. There is an annual raffle to help raise funds, last year a 2003 Gold Wing and $1,000.00 cash was given away. There is also a national event, if you can make it to Memphis Tennessee.
The SCRC is a very Internet connected club. This is not to say that we "cyber ride". On the contrary. However when you have chapters across the U.S. as well as in Canada, Europe and the Phillipines, the Internet is the best way to communicate and stay in touch with other chapters and members, wherever they are. I encourage you to check out the National Chapters page, and check out some of the other chapters around the world to see what they're up to!
There are several bulletin board systems out there and not all of the chapters use the same systems. This chapter currently uses Delphi Forums, for which you must first register, but it is FREE. Once you are registered, you will also find the SCRC National Forum on Delphi and many, many more. If you don't want to register right now, you can log in as a GUEST and have a look around.
The Southern Cruisers Riding Club Patch and Graphic Replicas are Trademarks of The SCRC, and may not be duplicated or used in anyway, on or off line, without the express permission of the Southern Cruisers Riding Club Trademark Owner.
Other Company Names and Trademarks used in Materials on this Website may be Trademarks of their Respective Owners.